Juanita R. Taylor, DDS, Indianapolis Dentist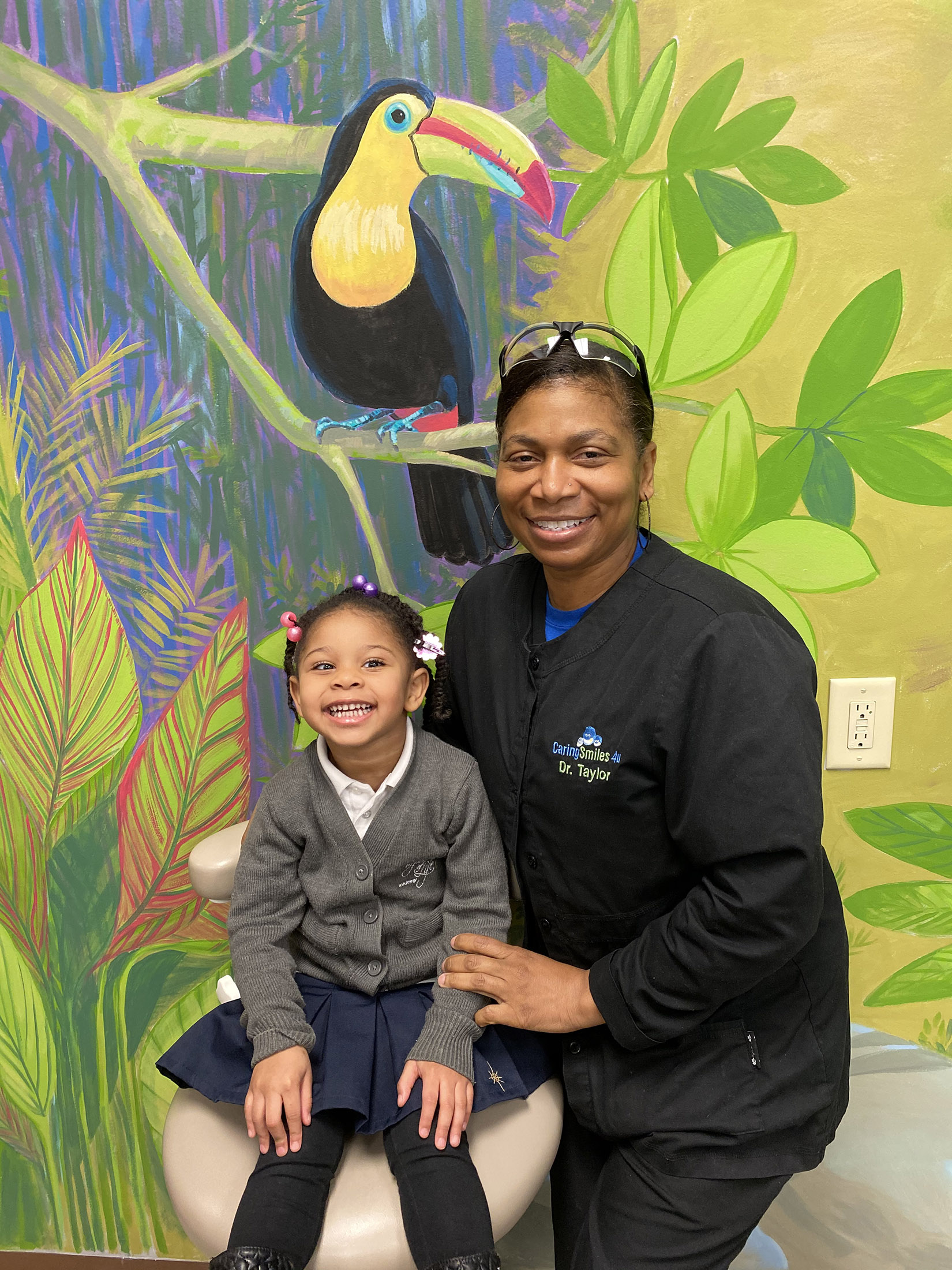 Background and Credentials
Dr. Juanita Taylor is a graduate of Indiana University School of Dentistry. She believes in staying current in professional organizations, continuing education, and training courses in order to provide the newest and best treatments available in dental care for children. She is a member of the American Dental Association, Indiana Dental Association, Indianapolis District Dental Society and an American Academy of Pediatric Dentistry Affiliate Member.
Research has shown that dental caries (cavities) is the most common chronic disease in children. For this reason, Dr. Taylor has chosen to provide comprehensive oral health care to children, teens and young adults. Dr. Taylor's experience with children has helped to shape her practice philosophy that oral health and nutrition play a vital role in one's healthy growth and development, self esteem, confidence, and overall well-being.
Caring for children is a personal commitment for Dr. Taylor. She takes time to put the child and parent at ease and gain their trust. Dr. Taylor is very excited about making CaringSmiles 4u your dental home; a dental home that was designed to be a positive experience for the child and parent.
Dr. Taylor's vision for CaringSmiles 4u is to provide caring and gentle oral health care to children, teens, and young adults in a relaxing and fun environment. Dr. Taylor is passionately committed to promoting good oral health and positive self esteem. What better way to develop one's self esteem than to have a beautiful and healthy smile.
If you want your child to have a beautiful smile and a fun dental experience, CaringSmiles 4u is the right place for you. We believe in creating a team approach that includes the child, parent, doctor and staff, and our unique child, teen, and young adult friendly environment. Our goal is to show you how to have a healthy and beautiful smile that will instill confidence and happiness that will last a lifetime.
Outside of the office, Dr. Taylor has donated her time to serving as a facilitator for Center for Leadership Development and Girls' Inc. She has also donated many charitable contributions to college scholarship funds, school organizations, pageants, churches, and dental services.
Dr. Taylor resides in Indianapolis with her husband, Eric, three children, Erin, Kyra, and Joshua, and family dog, Lexi. She enjoys spending time with family, travelling, reading and watching a good movie.